This is where it starts, our values:

Dare – we dare to take steps no others have taken before and be pioneers in a new industry. We encourage our colleagues to take decisions by themselves, develop their own competences and knowledge, to believe in themselves, think outside the box and do things differently. 
Care – our customers is our number one priority; we treat them like kings. We encourage our colleagues to take care of customers, colleagues, and work quality. We encourage our colleagues to celebrate each other people. 
Share – we believe in knowledge. Asa pioneer in our industry we constantly share our knowledge and expertise with our colleagues to constantly support self-development.
---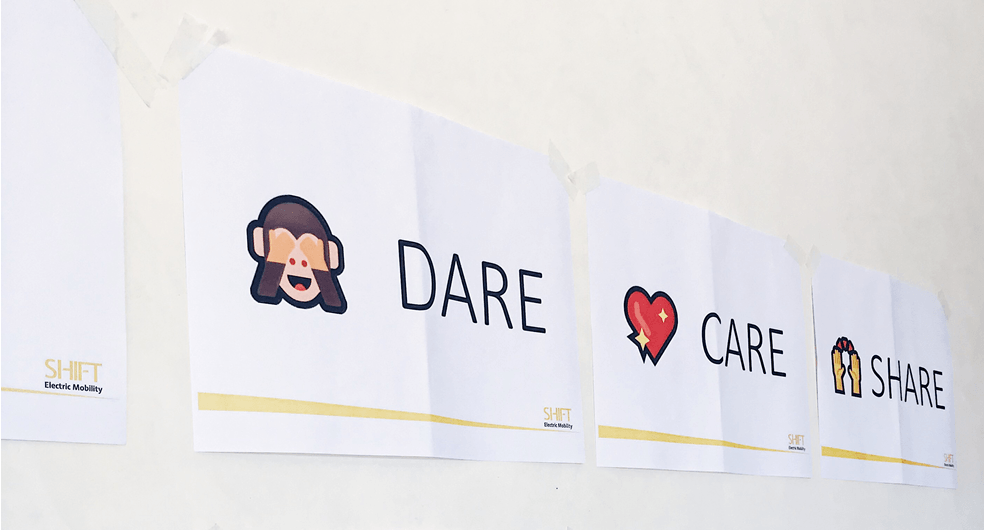 This is us:

Shift Electric Mobility is today active in 4 countries: Sweden, Denmark, Norway and Finland. We deliver all-in-one solutions to automotive actors in the EV-industry, and our customer is on of the world's largest EV-suppliers. Every day we provide technical support to our customer all over the Nordics, in order to insure the reliability of their operation.
Our customers operate public traffic with electric buses and our responsibility is to insure their reliability in their day-to-day operation whatever the time, the weather, the failure.
Shift Electric Mobility has its headquarters in Jönköping, Sweden and is privately owned. We are part of the North Castle group. Long story short, we are small and entrepreneurial, but with strong muscles.
That is your role:
Your role as an EV Technician is to be our reference when it comes to local knowledge in EV, bus and/or truck. We expect you to be hungry and have the willingness to learn constantly. You will follow a thorough training in one of our branches in order to qualify for this role and get approved by our internal trainer.
As one of our first dedicated EV Technician in Denmark, you will be in charge of identifying failures and repair them, whatever the size or the origin of the failure.
A typical day usually includes a couple of customer service appointments. Your job, trouble-shoot the vehicle, make an accurate diagnosis and do the repair. Remember our customer operates public traffic; schedules are tight, and the vehicles shall be in the workshop as soon as possible; most of the time we got to deal with stressful situations.
You will also work with administrations and reporting all the jobs that you will do.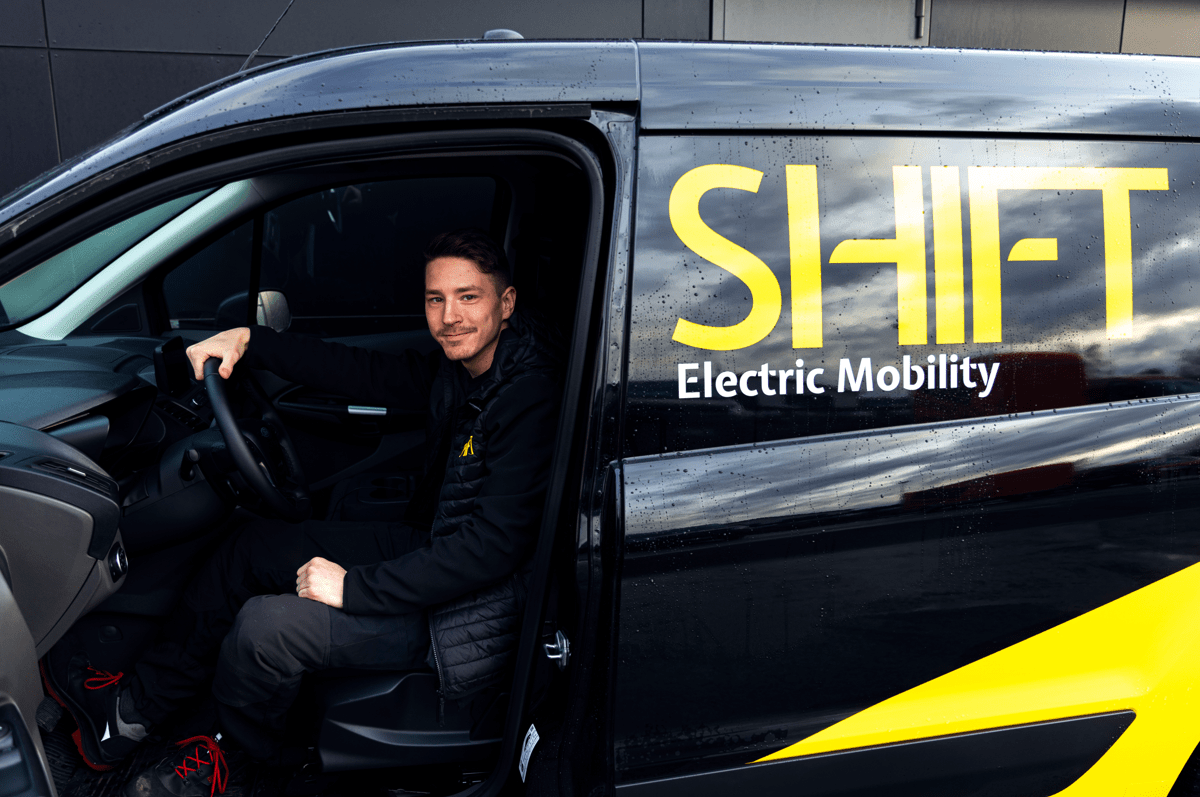 This is you:
You are driven, want to change things and you're not afraid of challenges. We like it tough! No day is like another and you shall not be afraid to get new challenges every day without knowing in advance how it will look like.
We think that you should have a mechanic background and a strong interest for cars/EVs.
You are confident and have no problem to take responsibilities when they are given by your management. You take them with pride and deliver results.
Our 5 wishes for you:
Mechanic background (we are open minded)
Detail oriented – you shall be the most meticulous mechanic we have ever met!
Hard working and detail oriented
B driver licence
Easy going - as a small company sometimes we got to do several jobs in one.
---
Why Shift?
Our aim is not just to be pioneer in electromobility after-sales services, we want to be best-in-class. We started this journey with nothing but big ideas. Some early employees and customers believed in us and we work everyday not to disappoint them.
We do not believe in status-quo, neither in industry standards. We are new and here to take what's good from traditional actors and build the rest ourselves. The electromobility industry is new and ours to build.
Staff activities:
Work hard… play hard. We organise quarterly staff meeting where our all crew from all Nordics is meeting in one location. We like to meet, spend time together for dinners and eventually party, just like a big family. Sometimes we race go-carts, travel the world, or attend Formula-E races.
Each year we travel to a secret destination for our yearly kick-off (last year we went to Marrakech to watch the grand e-prix!)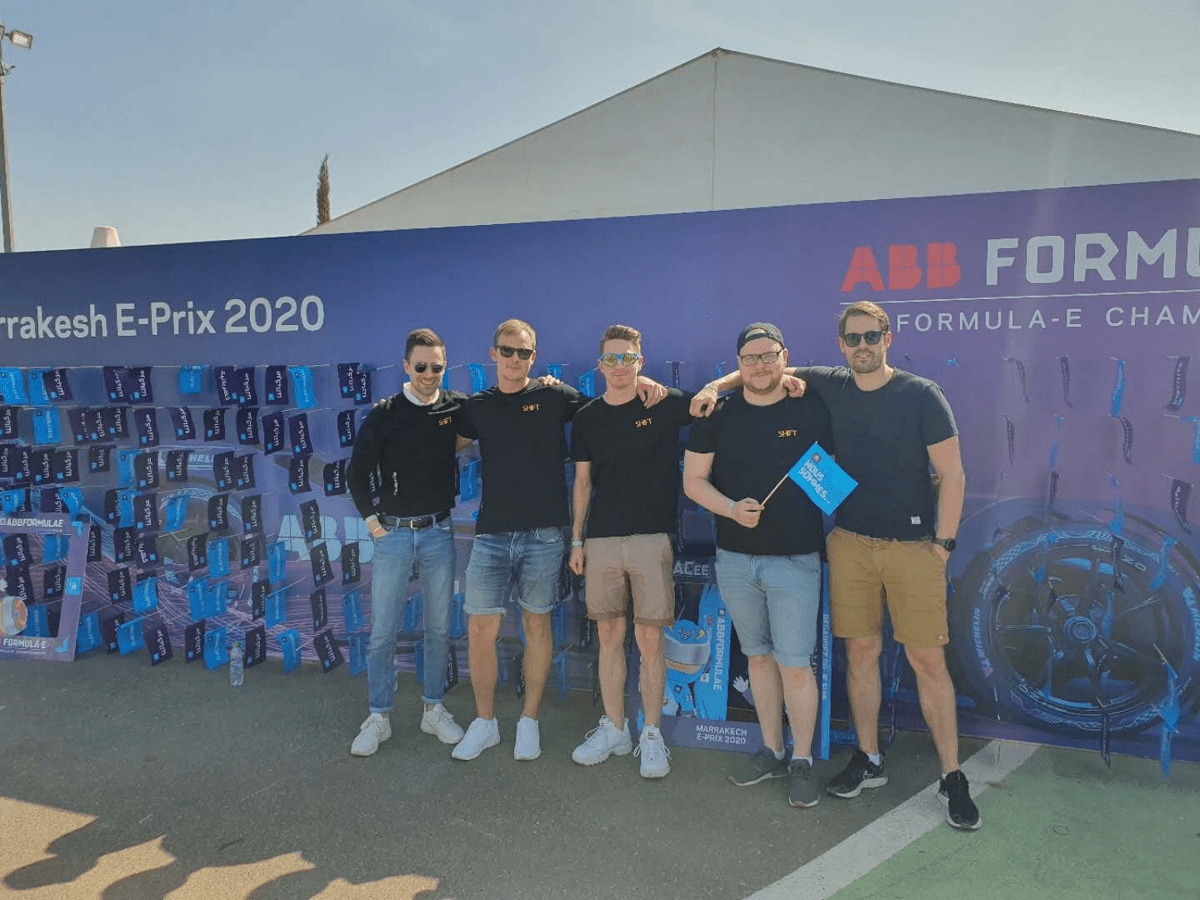 ---
Start: Spring 2021 - 1 month training
Location:  Copenhagen
Work type: 100% Full-time
Salary: Fixed salary + monthly bonus
Advantages: THE WHOLE SHEBANG!
Company car
Pension
Insurance
Yearly kick-off
Company activities
Telephone
Computer
Gym card
---
Is this you our someone you know?
Send us your application in english, right away - here! 👇🏼 
Svarar vanligtvis inom två veckor
Känner du några som skulle passa ännu bättre? Berätta det för dem.